Cocktails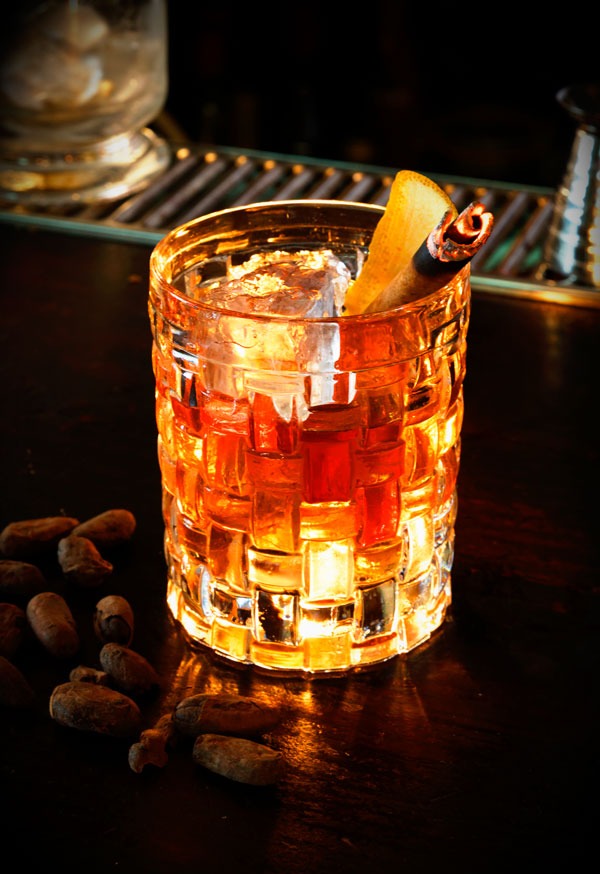 SMOKED OLD FASHIONED
The SOF is a cocktail to linger over rather than a thirst-quencher. It enhances the aromas of the Black Sheriff while adding a slight gourmet, lightly-smoked touch.
Ingrédients
– 5 cl Black Sheriff rum
– 1 spoon cane sugar
– small dash Bitter Chocolat
– 1 orange zest
– 1 cinnamon stick
Préparation
Soak the sugar with the Bitter. Dilute it using a spoon. Add 3 ice cubes and half of the Black Sherriff. Stir to dilute and blend. Add some ice cubes and the rest of the rum. Stir to obtain the desired dilution. Express a piece of orange peel.
Les Plus HSE
Glass: Old Fashioned, Rock.
Decoration: Flambéed cinnamon stick.
With the participation of Maria Loca Paris – Cocktail bar.