SPECIAL EDITIONS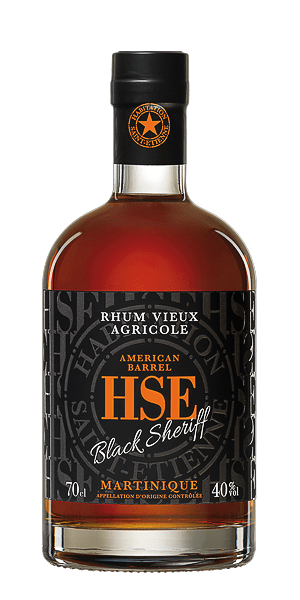 Rhum Vieux Agricole

BLACK SHERIFF | AMERICAN BARREL | VIEILLI EN FÛTS DE BOURBON
Black Sheriff, One Shot ! This old rum is a blend of three to four year-old rums mainly aged in American bourbon barrels, sourced from the states ok Kentucky and Missouri. The HSE team invites you to taste an old, subtly fruity rum with a certain roundness and perfect balance.
MASTER TASTERS NOTE
The nose offers generous vanilla aromas which are enhanced by honey nuances delicately coated by very elegant woody notes. The delightfully round and sweet first impression in the mouth makes way for an explosion of fruity flavours. A rum to be enjoyed neat or on the rocks for a moment of pure indulgence !
AOC Martinique
40 % vol.
50 | 70 | 100 | 200 cl.