WORLD CASK FINISHES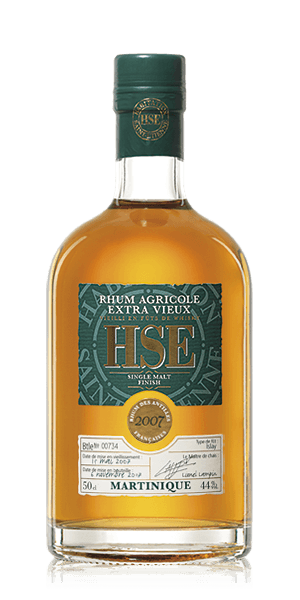 Rhum Agricole Extra Vieux
2007 | SINGLE MALT FINISH | ISLAY | VIEILLI EN FÛTS DE WHISKY
After 7 years aging in oak barrels in the great tradition of HSE rum, this extra vintage agricole rum has spent an additional 12 months maturing in Islay Single Malt whisky barrels.
MASTER TASTERS NOTE
The initial bouquet takes us to a world where smoky notes intermingle with tropical fruit such as pineapple and passion fruit. These fruity notes become more intense after swirling whilst the peat gradually gives way to a lightly spiced woody note typical of our aged agricole rum. The balanced and beautifully rounded flavour is enhanced by smoky notes typical of Islay whiskies.
Rhum des Antilles Françaises
44 % vol.
50 cl.