WORLD CASK FINISHES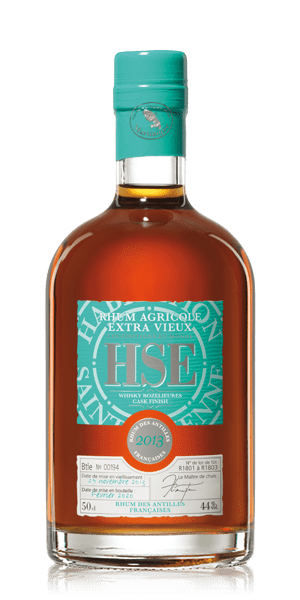 Rhum Agricole Extra Vieux
2013 | SINGLE MALT FINISH | VIEILLI EN FÛTS DE WHISKY
After more than 6 years of ageing in oak barrels, as is the HSE tradition, this vintage rum has been enhanced by a further eight to twelve months in barrels previously used for the French whisky ROZELIEURES.
MASTER TASTERS NOTE
The nose begins with hints of cocoa, dried fruit and citrus, followed by smoky and spicy notes. The first sip is vibrant, and flavors of toasted grains and stewed fruits join the rare spice profile that characterizes our aged rums.
Rhum des Antilles Françaises
44 % vol.
50 cl.