Cocktails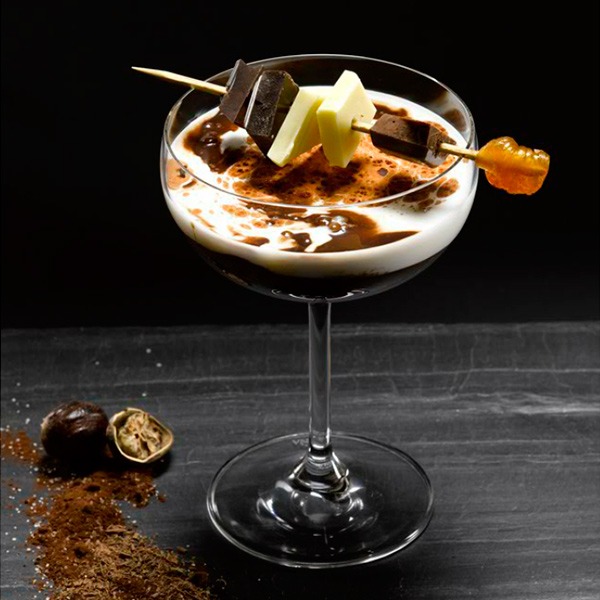 CHOCOLATE PARADE
Amazing mixture between sweetness and aromatic power, you will enjoy this surprising cocktail.
Ingrédients
– 4 cl Chocolate liqueur
– 4 cl HSE White Rhum
– Nutmeg
– 2 cl single cream
Préparation
In a shaker half filled with ice, add single cream and rhum. Pour the chocolate liqueur into a cocktail glass. Shake the shaker and carefully pour the mix into the glass. Sprinkle with nutmeg.
Les Plus HSE
Enjoy chilled or hot Irish Coffee style. Add 1 or 2 cl of milk to long drinks made in a shaker for a rich foamy effect!