Cocktails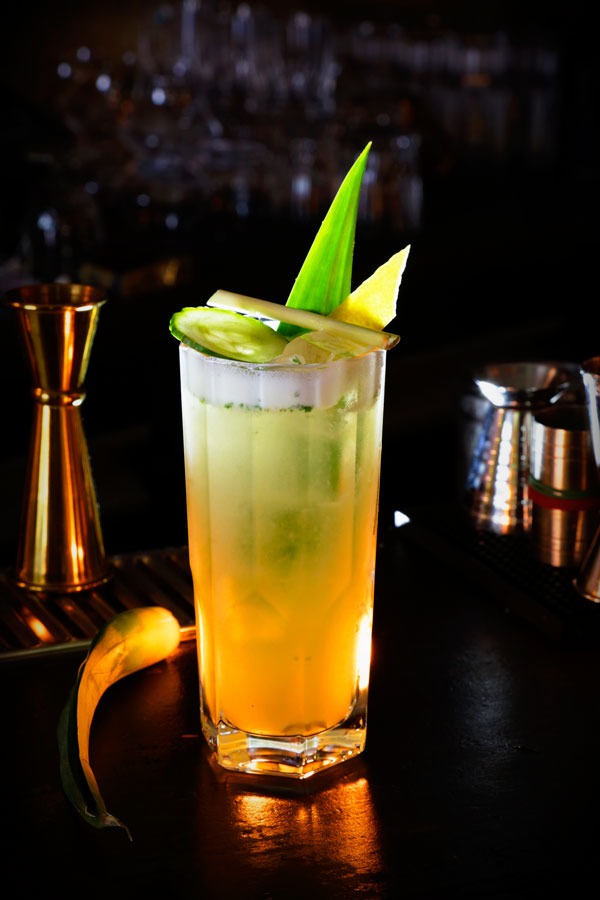 GREEZ
A fresh, thirst-quenching long drink. Perfect for warm summer nights !
Ingrédients
– 4 cl HSE White rum
– 3 cl lime
– 3 cl aloe vera honey
– 1 stick lemongrass
– 6 coriander leaves
– 1 piece cucumber
– 1 piece apple
– 3 drops absinthe
– Tonic
Préparation
Crush the cucumber, apple and lemongrass in the bottom of the shaker. Pour in the other ingredients, except the Tonic. Shake well. Strain into the glass and express a piece of lemon peel before topping up with Tonic.
Les Plus HSE
Glass: Tumbler or highball
Decoration: Slice of apple, cucumber and lemon.
With the participation of Maria Loca Paris – Cocktail bar.