Cocktails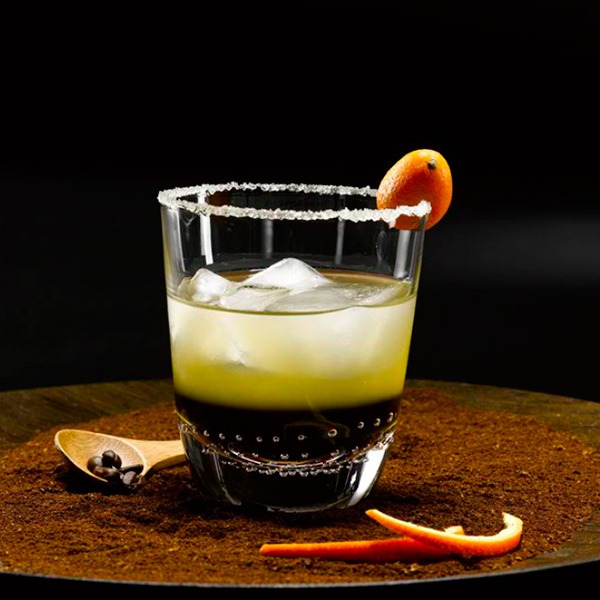 HSE SPIRIT
A perfect match for a powerful and tasty cocktail.
Ingrédients
– 2 cl coffee liqueur
– 4 cl HSE White Rhum
– 2 cl Cointreau
– 1 candied kumquat
Préparation
Pour the coffee liqueur into a glass. Put rhum, Cointreau and ice in a shaker. Shake and then slowly and carefully pour into the glass. Place the candied kumquat in the centre.
Les Plus HSE
You can replace the kumquat with candied orange peels.